Reimagining new territory
At Airport Development Group we are more than just airport people, we're also tourism operators, property developers, partnership facilitators, land custodians and environmental leaders.
Alice Springs Airport Public Art Precinct

Alice Springs Airport Public Art collection includes colourful outdoor canopies and awnings, a free-standing sculpture, bollards and an important Indigenous art collection.
The art project showcases the rich cultural diversity of Central Australia and create a sense of lace as soon as you arrive in Alice Springs.
The contributing Indigenous artists are from the Keringke Art Centre at Santa Teresa, Tapatjatjaka Art Centre at Titjikala and Alice Springs.
Airport Development Group and the Jumbana Group started the project in 2009 and worked with Indigenous communities and art centres to run workshops as part of the project.
The factsheet can be downloaded here.
Artists
Santa Teresa Keringke Art Centre (80km southeast of Alice Springs) 
Josette Young (pillar bases)
Patricia Ellis (pillar bases, awnings, canopy) 
Muriel Williams (pillar bases)
Rosina Ryder (taxi stand fence)
Titjikala Tapatjatjaka Art Centre (120km south of Alice Springs)
Nora Campbell (bollards, canopy)
Marcia Alice (bollards)
Annette Gilligan (awnings)
Non-Indigenous
Pamela Lofts and Pip McManus (Storyleaves sculpture)
Alice Springs Airport Solar Energy Project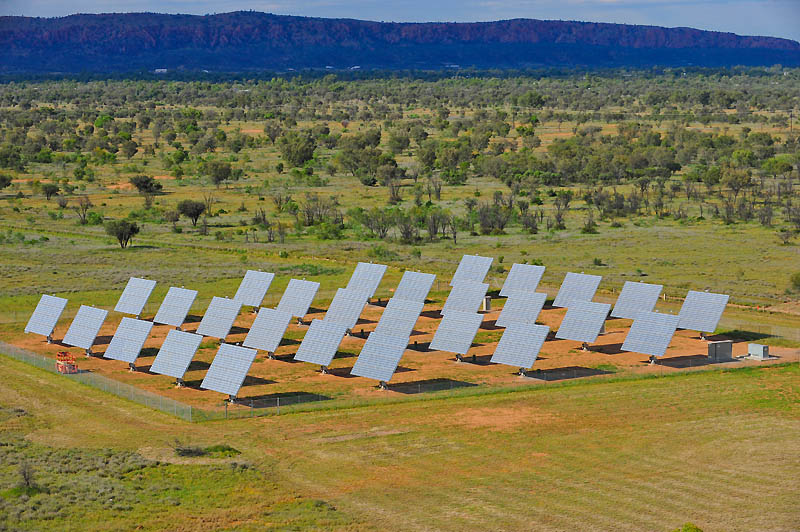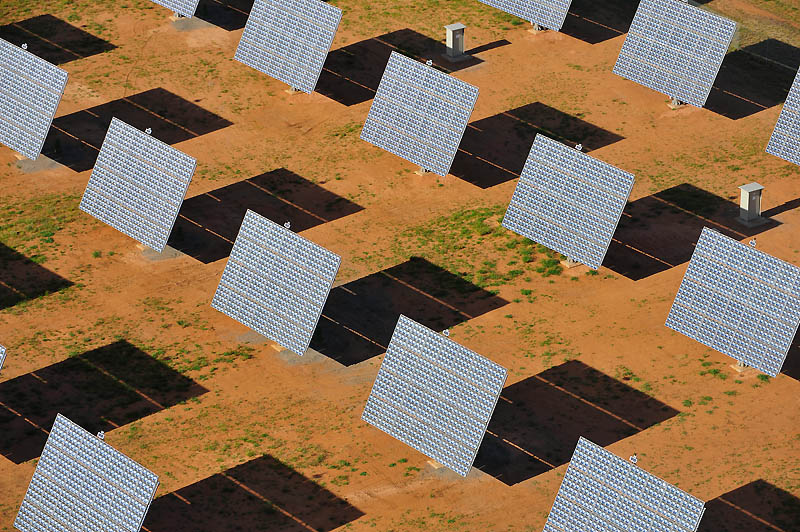 A staged approach to sustainability
With at least 350 cloudless days a year and 10 hours of sunshine most days, Alice Springs is a natural choice for a solar energy push. 
Alice Springs was the first Australian airport to reap the benefits of investing in large-scale photovoltaic solar technology feeding back to its internal electricity grid.
The original 235 kW power station was completed in 2010 under stage one and delivered a quarter of the airport's power needs.
In May 2014, a $1.9 million expansion of the solar farm was completed, more than doubling the airport's capacity to produce its own power from the sun. The investment represented the second stage of a long-term strategy to improve the airport's energy efficiency and demonstrate the many benefits of solar production to the local community.
The latest 325 kW photovoltaic (PV) system involves 996 panels were installed on top of expansive steel parking structures, serving the dual purpose of mounting the solar panels and providing 98 shaded, premium car spaces.
The additional panels produce enough energy to power 90 homes for a year, and offset the equivalent of 420 tonnes of carbon dioxide emissions per year. All up, Alice Springs Airport is offsetting 890 tonnes of carbon annually using solar energy.